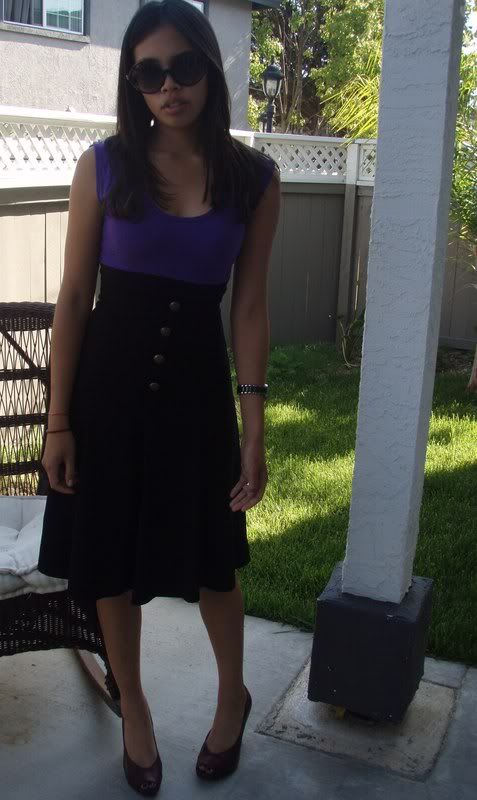 Ah-ha! Its
TUESDAY
!! This only means that there are 2 days left until Friday!
Yes :)
Yet another long work day, especially trying to catch up for Monday's loss. Thursday is tail-gate day with the crew. I can't wait!
Happy Tuesday everyone :)
Dress, AA. Skirt, Libertine Target. Sunnies, F21. Shoes, Vince Camuto. Bracelets, thrifted. Watch, gift.