Today is the day!!!! I'm off to go grab some last minute stuff for tonights girl outing to see Sex and The City The Movie. I can't wait!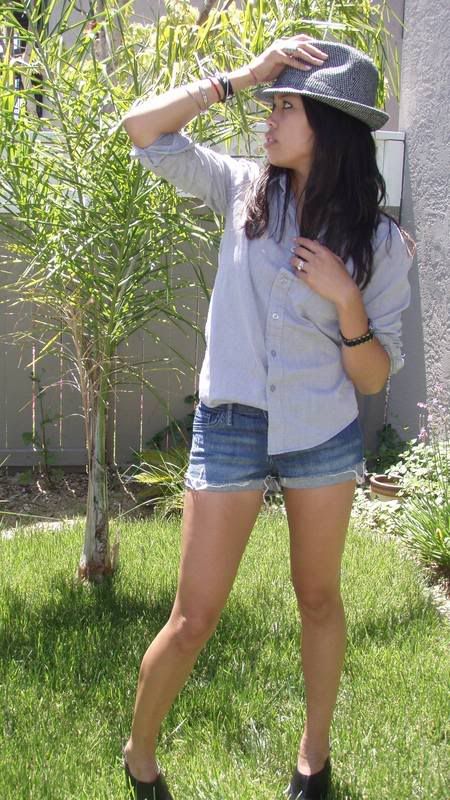 The hubby and I played around in our little garden today. LOVE the weather :) Happy Friday everyone!
Shorts, F21. Shirt, thrifted. Shoes, Aldo. Hat, F21. Bracelets, thrifted/F21. Watch, Bongo.