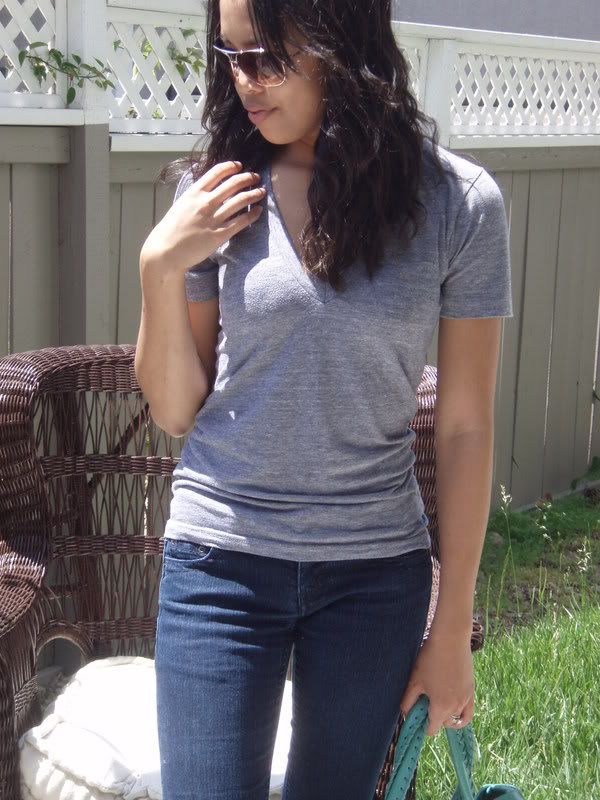 Lovely day today. The hubby and I attacked the yard today to make it look pretty again. Man, that was hard work!! We'll now never wait 3 weeks to cut our grass; it'll now be weekly :) Final is finally over!!! Goodness, that class was killer. Other than that my weekend was GREAT!
How was everyone else's weekend?
Outfit: Jeans, F21. Shirt, AA. Boots, Minnetonka. Bag, Balenciaga. Bracelets, thrifted/F21. Sunnies, F21.