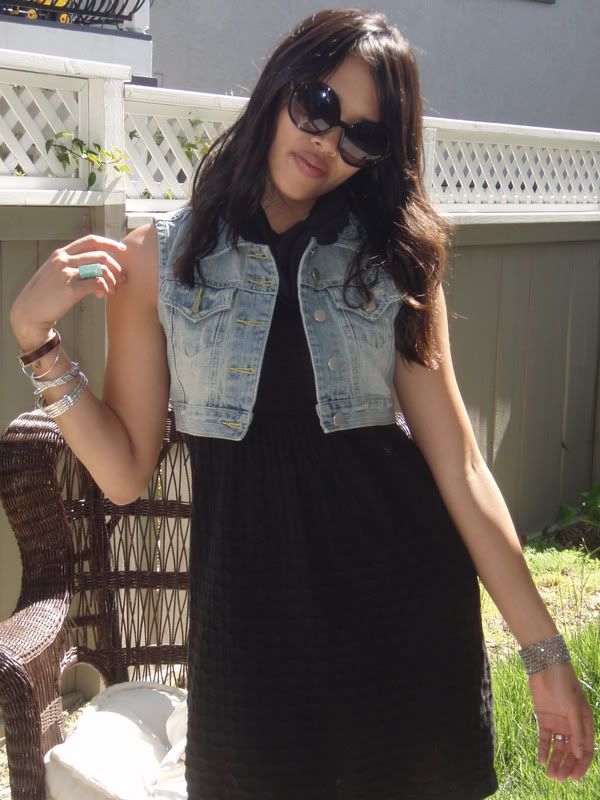 Friday's are my favorite days...
Does anyone remember that song? LOL! Nice and sunny today. Too bad majority of my day was spent in the office staring out my window wishing I was outside :( Luckily Fridays are my short work days and I leave at 2p. If i'm lucky I get to leave at 1p! Not today though. Although tomorrow (sat) isn't Mother's Day, the familia decided to celebrate tomorrow since all the kids are in town. Church (of course from my madre), Dinner, then fun time without the rents'!!!
Tomorrow morning I have my final exam. I'm debating if I should drive the 40+ miles to go hit up the nearest H&M. I have a huge itch to shop there (especially since it's not quite often).
Hope everyone has a great weekend!
Outfit: Dress, H&M. Vest, thrifted. Sunnies, F21. Bag, Chloe. Shoes, M by MJ. Bracelets, thrifted/F21.