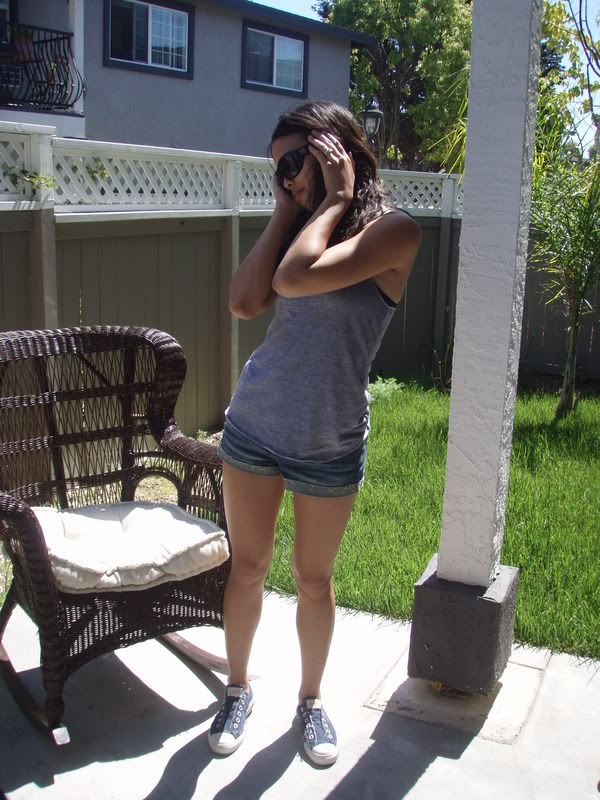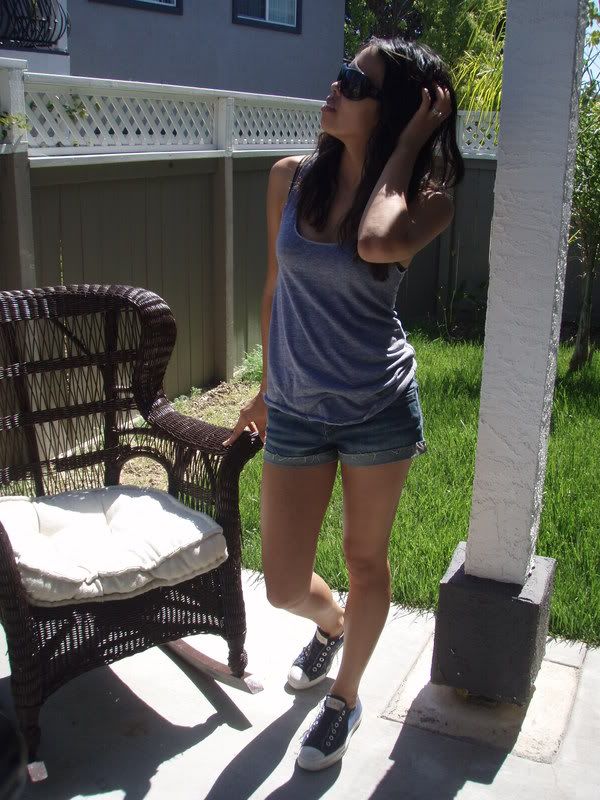 Tee, AA. Shorts, thrifted. Shoes, Converse. Sunnies, Gucci.
Friday night was SUPER fun with the girlies. Definately
played
:) This resulted in a hard morning, plus the fact that I still had to drive 50+ miles to get back to mi casa. I didn't get a change to take a good photo from what I wore that night, but here are a few random ones.
Don't mind my friends beauty product-filled bathroom.
Dress, F21. Bracelets, thrifted. Shoes, Nine West gladiators (not shown).