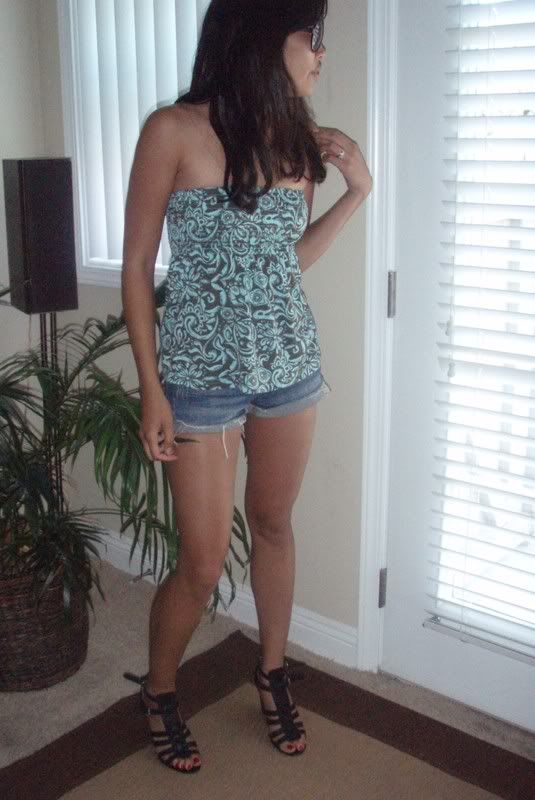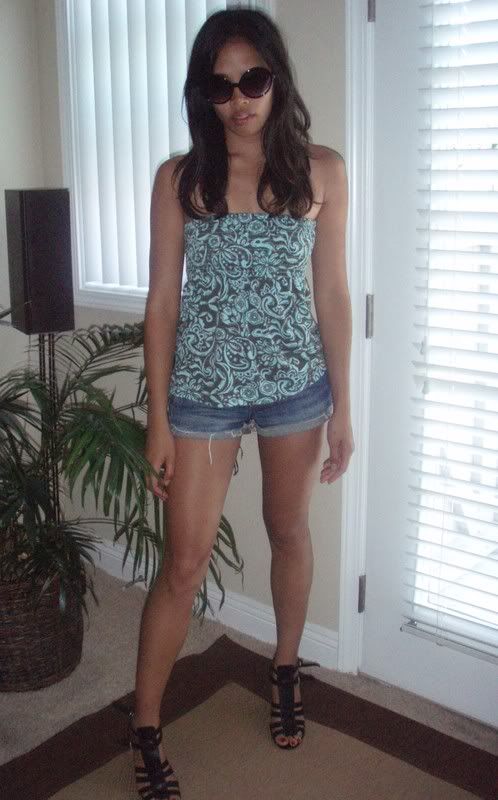 About 96 degrees today. GEEZ!!
I'm off to San Antonio, TX on Wednesday to visit the hubby until Sunday. So excited!!! I've never been there before. Any recommendations from my lovely readers on what to do or see? I know its going to be hot hot HOT there too. Back to "packing" and "playing" again!!!
Happy Sunday!
Shirt, H&M. Shorts, F21. Shoes, Nine West.