I know, I know... I've been WAY WAY WAAAAY MIA. Its been crunch time with class and my new class started last week. Two words: Very Demanding. Please bear with me ya'll while I finish my program. Thank you lovelies!!!
Saturday we went down to La Jolla and celebrated one of my best friends birthday. Dinner + Salsa/Cumbia (sp?) lessons + cougars = GREAT times. Lets just say it was definitely a fun night; especially seeing the hubby attempt his salsa moves :)s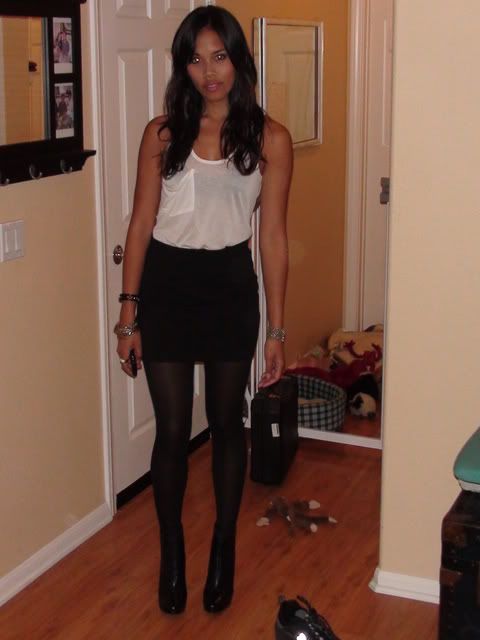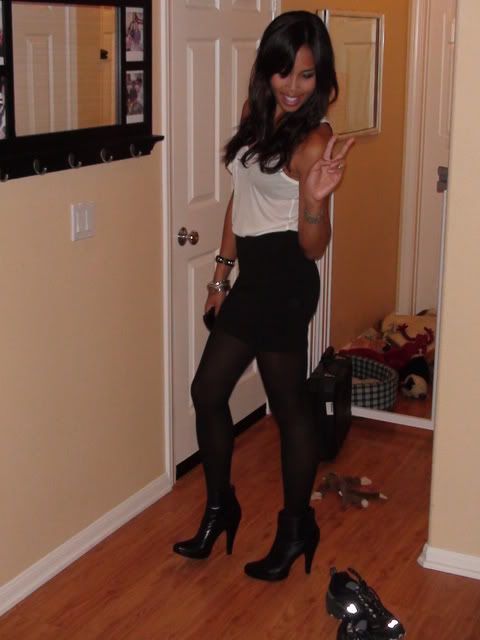 Shirt, Kain. Skirt, AA. Boots, Jessica Simpson.