Friday!!! So excited for this weekend.... graduation is tomorrow :) Running around town doing minor fixings. Sunday the hubby and I plan to do a photo shoot with the new camcorder-camera we got. I'll post results once arrived.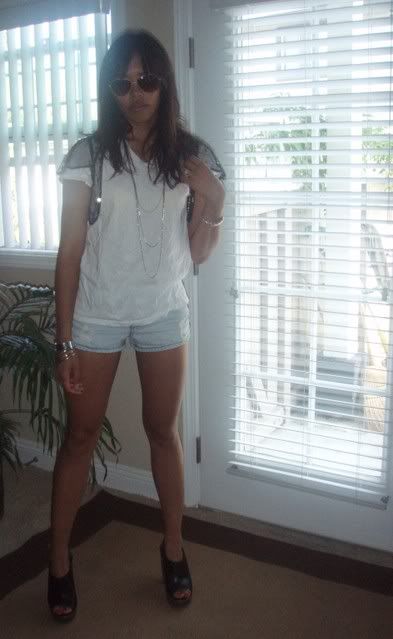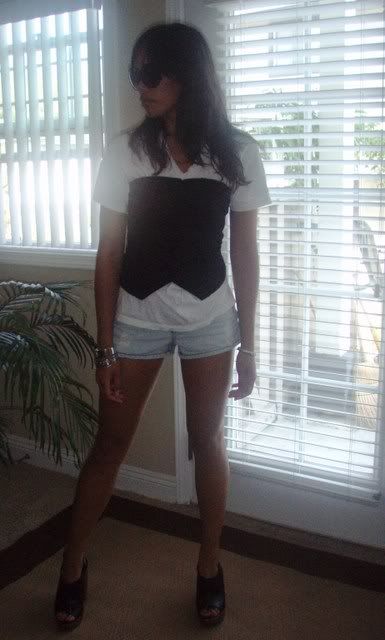 Which one do you prefer? Sequin shrug or vest-like waist corset? (What are those really called, LOL!)
Shorts, F21. Shirt, Hanes. Sequin shrug, thrifted. vest-like corset, F21. Shoes, Aldo.